This article may contain affiliate links. Please read my disclosure policy for more information. All Bible quotations are from the New International Versions (NIV) unless otherwise stated. Full Bible copyright permission can be found here.
As Christians, we often seek guidance from the Bible when we need to find comfort, strength, or inspiration.
Sometimes, all we need is a quick reminder of God's love and grace to help us get through the day. That's where cute short Bible verses come in handy.
These verses are easy to remember and can be recited whenever you need a quick pick-me-up.
Cute Short Bible Verses: Inspiring Words of Faith for Daily Encouragement
There are many cute short Bible verses to choose from, each with its own unique message.
Some of our favorites include Psalm 118:24, "This is the day that the Lord has made; let us rejoice and be glad in it."
Another one is from Proverbs 3:5-6, "Trust in the Lord with all your heart and lean not on your own understanding; in all your ways submit to him, and he will make your paths straight." These verses remind us to trust in God's plan and to find joy in every day.
Whether you're feeling overwhelmed, anxious, or just need a little encouragement, short Bible verses can help you find the peace and strength you need.
By memorizing these verses, you can carry them with you wherever you go and recite them whenever you need a reminder of God's love and grace.
Tips to Memorize Short Passages
Here are 4 key tips to help you memorize short Bible verses.
Always use a physical Bible: You may be studying the Bible from an app or a website. But I have personally found that studying from an actual Bible helps remember the passage better. Its because you tend to know what page and where in the Bible the scripture is located as opposed to an app where you can only visualise on page at a time on your digital screen.
Write it down: When you write down the Bible scriptures, you tend to remember it better. When we write it, we tend to remember what was written.
Mediate: Choose a short Bible verse and mediate on it. Take as much time as you need. There is no time frame on how fast we need to learn a passage, so take the time to really get into the word.
Pray: Pray and ask God to reveal what each of the scriptures mean to you and how you can apply it in your daily life.
Short Bible Verses
We have listed some really cute short bible verses that are easy to memorise, along with Instagram worthy images that you can use to share Gods word with other people.
With almost everyone having a social media account these days, it is a great opportunity to spread the encouragement and hope through these short powerful bible verses.
And its not just for others, but also for you to grow stronger in faith.
These short bible verses are easy to remember and can be included in daily prayers, bible journaling or in study notes.
Another way to remind us about the word of God is by saving bible scriptures in the form of phone wallpapers.
Here are some free bible verse phone wallpapers that you can download and use.
I believe that if we share these cute short bible verses with friends and family, we will be sharing Gods word in our own little way.
So take a look at some of our favorite short Bible verses and start memorizing today!
Short Encouraging Bible Verses
John 8:36
So if the Son sets you free, you will be free indeed.
John 15:5
I am the vine; you are the branches. If you remain in me and I in you, you will bear much fruit; apart from me you can do nothing.
Romans 10:9
If you declare with your mouth, "Jesus is Lord," and believe in your heart that God raised him from the dead, you will be saved.
1 John 4:16
God is love. Whoever lives in love lives in God, and God in them.
1 Peter 5:7
Cast all your anxiety on him because he cares for you.
Psalm 103:2
Praise the Lord, my soul, and forget not all his benefits.
Ephesians 6:11
Put on the full armor of God, so that you can take your stand against the devil's schemes.
Very Short Bible Verses
Exodus 20:3
You shall have no other gods before me.
Exodus 20:15
You shall not steal.
Ephesians 6:1
Children, obey your parents in the Lord, for this is right.
1 Thessalonians 5:18
Give thanks in all circumstances; for this is God's will for you in Christ Jesus.
1 Thessalonians 5:16
Rejoice always
1 Thessalonians 5:17
Pray continually
James 4:2
You do not have because you do not ask God.
John 16:24
Until now you have not asked for anything in my name. Ask and you will receive, and your joy will be complete.
Psalm 27:14
Wait for the Lord; be strong and take heart and wait for the Lord.
Ephesians 3:16
I pray that out of his glorious riches he may strengthen you with power through his Spirit in your inner being.
John 14:6
Jesus answered, "I am the way and the truth and the life. No one comes to the Father except through me.
John 6:47
Very truly I tell you, the one who believes has eternal life.
Matthew 10:22
You will be hated by everyone because of me, but the one who stands firm to the end will be saved.
Proverbs 3:25
Have no fear of sudden disaster or of the ruin that overtakes the wicked, for the Lord will be at your side and will keep your foot from being snared.
Psalm 56:3
When I am afraid I put my trust in you.
Psalm 34:9
Fear the Lord, you his holy people, for those who fear him lack nothing.
Ephesians 6:10
Finally, be strong in the Lord and in his mighty power.
Psalm 55:22
Cast your cares on the Lord and he will sustain you; he will never let the righteous be shaken.
1 John 4:19
We love because he first loved us.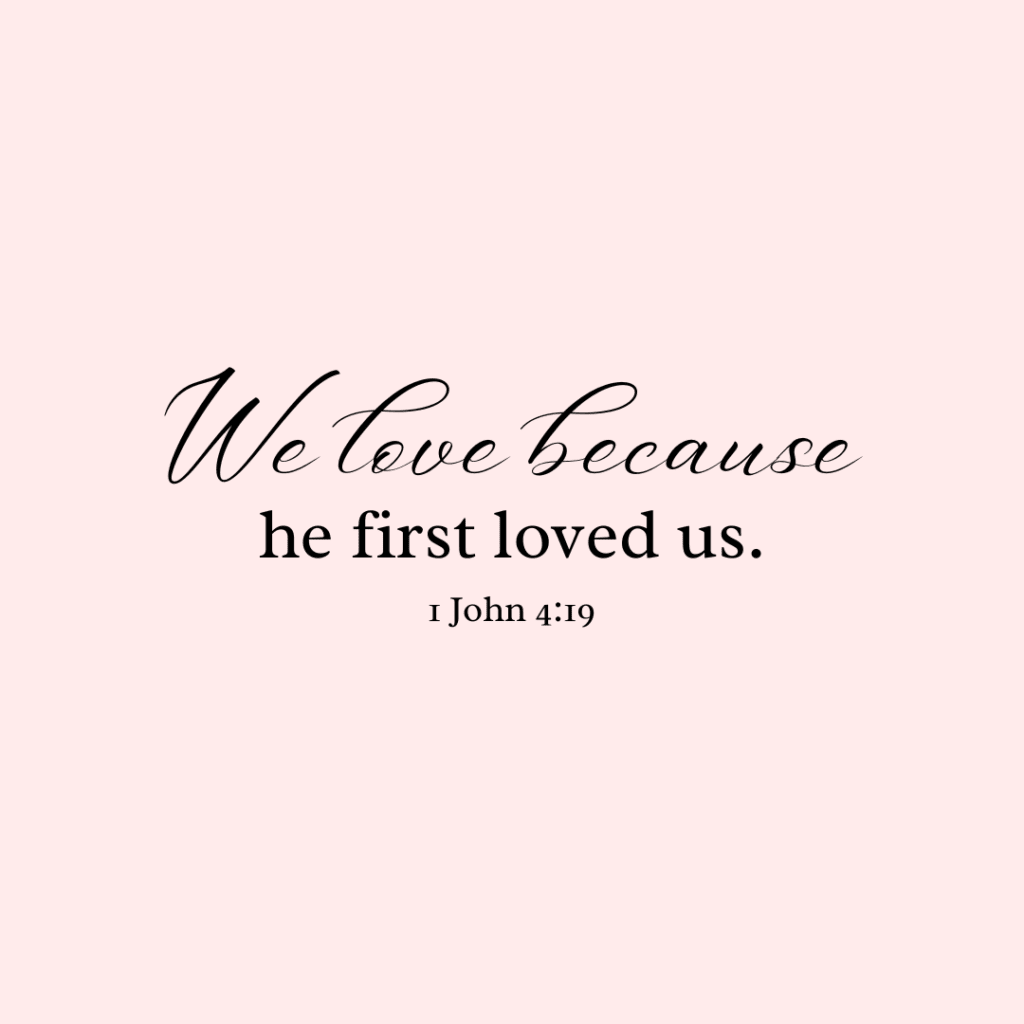 Psalm 7:1
Lord my God, I take refuge in you; save and deliver me from all who pursue me.
Romans 10:13
Everyone who calls on the name of the Lord will be saved.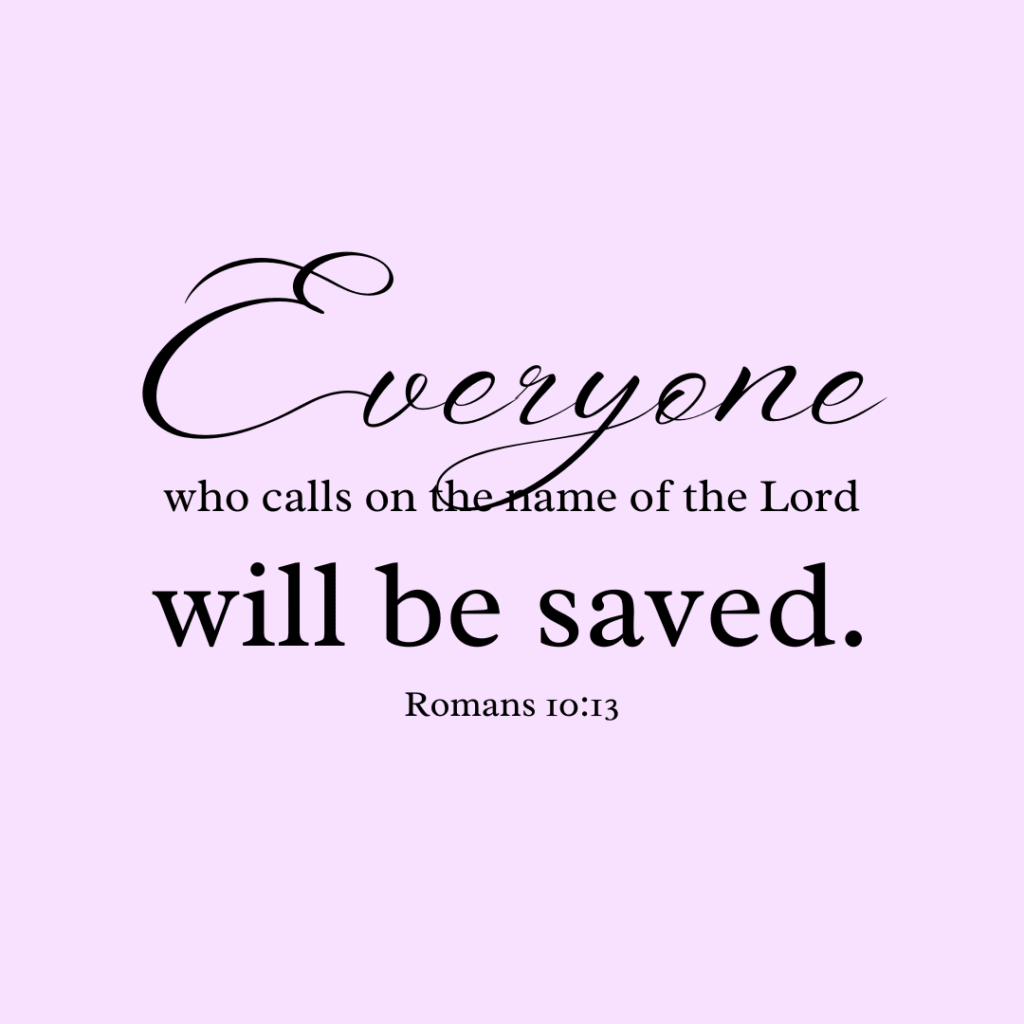 James 1:5
If any of you lacks wisdom, you should ask God, who gives generously to all without finding fault, and it will be given to you.
Exodus 14:14
The Lord will fight for you; you need only to be still.
Matthew 19:26
Jesus looked at them and said, "With man this is impossible, but with God all things are possible."
Romans 8:31
What, then, shall we say in response to these things? If God is for us, who can be against us?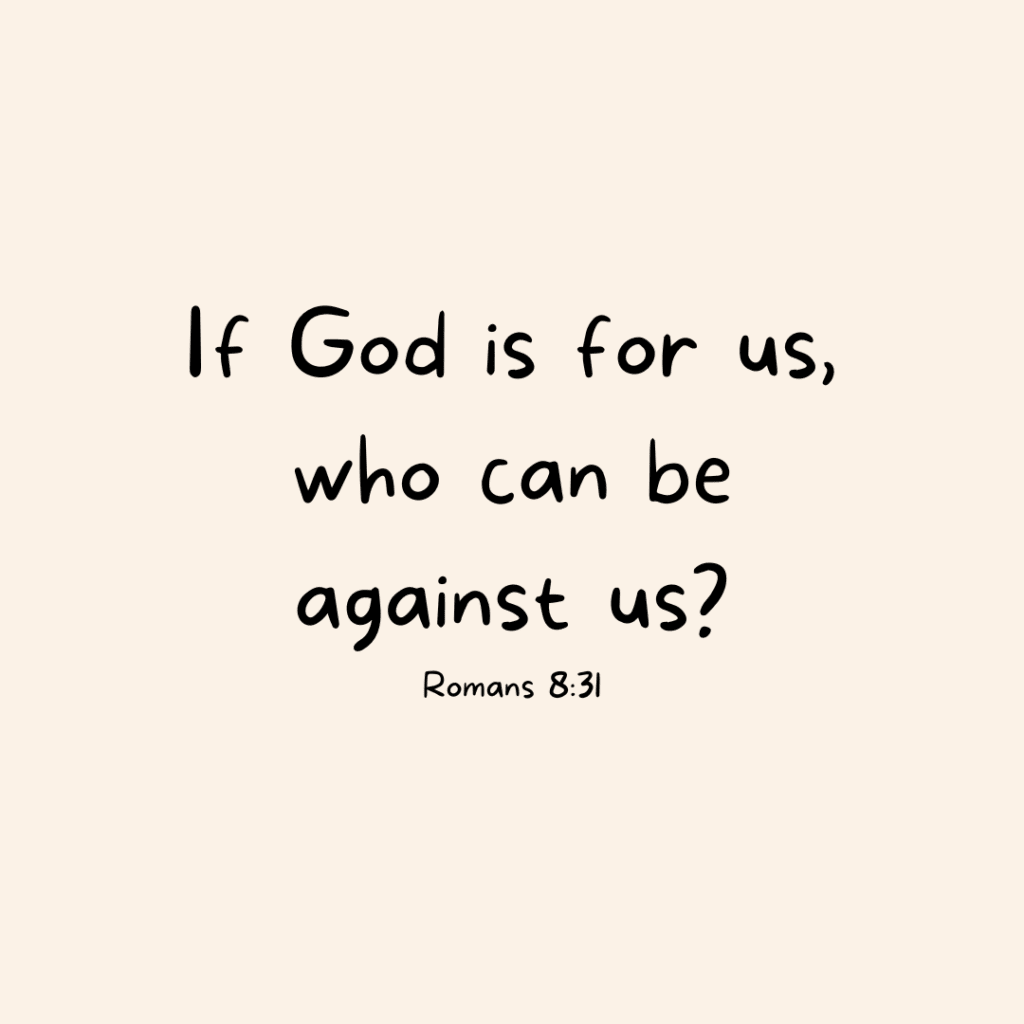 Short Bible Verses
Here are some other short bible verses that you can share with your friends and family for hope and encouragement.
2 Corinthians 5:7
For we live by faith, not by sight.
2 Timothy 1:7
For the Spirit God gave us does not make us timid, but gives us power, love and self-discipline.
Matthew 21:22
If you believe, you will receive whatever you ask for in prayer.
Psalm 23:1
The Lord is my shepherd, I lack nothing.
Luke 1:37
For no word from God will ever fail.
Psalm 3:4
I call out to the Lord, and he answers me from his holy mountain.
John 15:13
Greater love has no one than this: to lay down one's life for one's friends.
John 3:16
For God so loved the world that he gave his one and only Son, that whoever believes in him shall not perish but have eternal life.
Psalm 25:1
In you, Lord my God, I put my trust.
Psalm 25:4
Show me your ways, Lord, teach me your paths.
Psalm 13:6
I will sing the Lord's praise, for he has been good to me.
Philippians 4:13
I can do all this through him who gives me strength.
Psalm 20:4
May he give you the desire of your heart and make all your plans succeed.
Psalm 28:6
Praise be to the Lord, for he has heard my cry for mercy.
Psalm 29:11
The Lord gives strength to his people; the Lord blesses his people with peace.
Psalm 34:17
The righteous cry out, and the Lord hears them; he delivers them from all their troubles.
Acts 16:31
Believe in the Lord Jesus, and you will be saved – you and your household.
Number 6:24-26
May the Lord bless you and keep you; the Lord make his face shine on you and be gracious to you the Lord turn his face toward you and give you peace.
Psalm 27:1
The Lord is my light and my salvation whom shall I fear? The Lord is the stronghold of my life of whom shall I be afraid?
Psalm 7:17
I will give thanks to the Lord because of his righteousness; I will sing the praises of the name of the Lord Most High.
Psalm 9:9
The Lord is a refuge for the oppressed, a stronghold in times of trouble.
Ephesians 2:10
For we are God's handiwork, created in Christ Jesus to do good works, which God prepared in advance for us to do.
Jeremiah 29:11
For I know the plans I have for you," declares the Lord, "plans to prosper you and not to harm you, plans to give you hope and a future.